Premises Developments
Our canopies were completed on time and on budget and are a fantastic addition to the school. The works were completed by A&S Landscape, specialists in school shelters and shade sails. Their website can be viewed by clicking on the logo below –
You will have no doubt noticed that we have lost part of the front playground to a builders compound. This is because we are having a covered walk way installed that will ensure our pupils stay dry when making the journey from the reception building to the main building. The drawing below will give you an idea of what we are trying to create for our school. Estimated completion is October 2016.
Following the restrictions enforced on us by Great Barr School, we have decided to assist our parents in gaining access to our site by creating an additional pedestrian access point directly off the Aldridge Road. This project will be combined with the creation of a new service / vehicle access road so as deliveries and emergency access can be maintained following the imposed High School restrictions. The drawings below will show what we are trying to achieve. Completion is expected Early 2017.
Once the service road has been completed we are investigating the possibility of rebuilding the Year 4 building as a more permanent structure. This is still in the very early stages of design and feasibility, if our plans are successful then these buildings should be ready for use late 2017 or early 2018.
Summer 2017 saw the creation of three beautiful outdoor play areas, These areas have allowed for greater inclusion and enjoyment during beak and dinner times. We are looking forward to the creation of our Early Years play area during October half term 2017.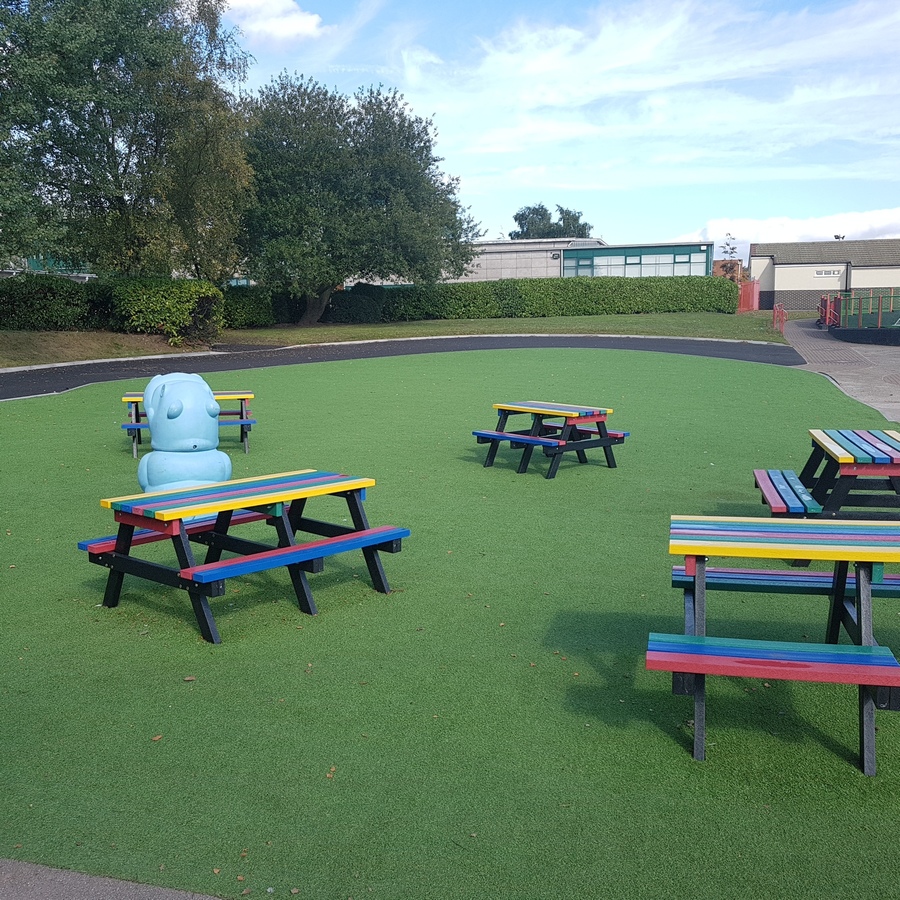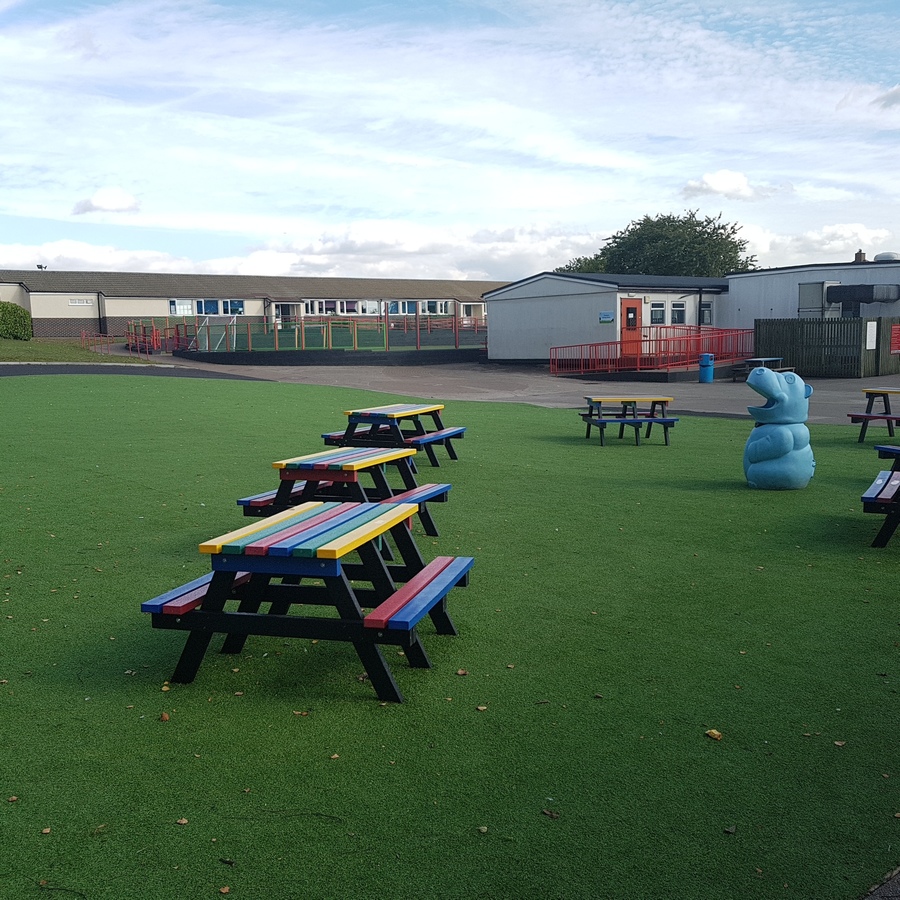 2017 also saw the creation of our access/service road, improving access for parents, children, emergency services and deliveries.