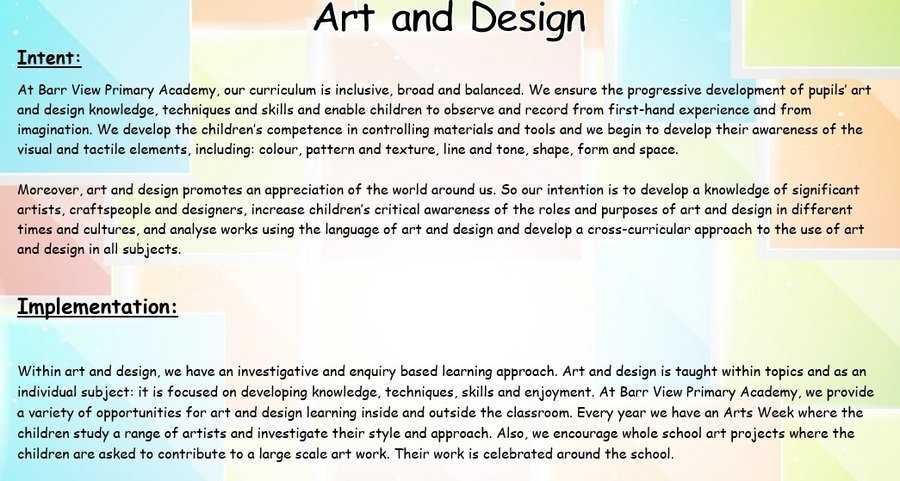 Music
INTENT
Music is creative and it is a universal language. At Barr View Primary Academy, we aim to engage and inspire pupils to develop a love of music and develop their musical knowledge and skills.
Charanga allows a topic-based approach to support musical learning and is recommended by Birmingham Music Service. Pupils develop their knowledge and skills through:
Listening and Appraising

Musical Activities — creating and exploring

Singing and Performing
Pupils use and develop their singing voices, use body percussion and whole body actions, and learning to handle and play classroom instruments to create music and to express their own and others' music. Children can have the opportunity to perform in an ensemble and they have the opportunity to receive optional peripatetic music tuition within KS2.
Performance is part of musical teaching and learning at Barr View and all pupils participate in performances throughout the year. Pupils take part in Harvest assemblies, singing assemblies and all pupils from Nursery to Year 6 perform at our annual Christmas performances for other children and for families.