Science & Creative Curriculum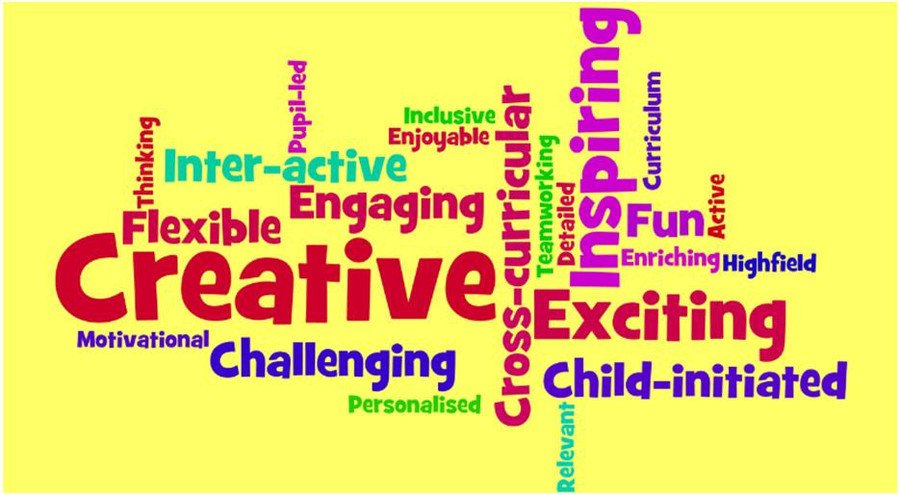 Our Creative Curriculum is a carefully planned, practical, thematic approach to teaching and learning designed to support children's natural curiosity and stimulate their creativity. It encompasses the 2 main subjects: History, Geography; as well as elements of Art & Design and Design Technology. It offers children the opportunity to work in depth, giving them the time they need to reflect, consolidate, transfer and apply their learning. We feel that putting learning into a context makes it a more meaningful experience.
Using the 'PROSPECTUS Curriculum' as a guide, we plan our themes around an element of History or Geography. This is the starting point for our theme and we then use the children's prior knowledge, their interests, the National Curriculum and our school's context to plan out the rest of the learning. Opportunities to extend our children's reading, writing and mathematical skills are planned regularly.
We feel that our Creative Curriculum equips our children with important skills for life such as co-operation, communication, organisation, presentation, team work, problem solving and investigation – all of which are at the heart of our Creative Curriculum themes.
Please use the links below to access the Creative Curriculum themes for each year group, detailing the areas of History, Geography and Art & Design being taught.
| Name | |
| --- | --- |
| Year 1 Curriculum Map with Olympics.pdf | Download |
| Year 2 Curriculum Map with Olympics.pdf | Download |
| Year 3 Curriculum Map with Olympics.pdf | Download |
| Year 4 Curriculum Map with Olympics.pdf | Download |
| Year 5 Curriculum Map with Olympics.pdf | Download |
| Year 6 Curriculum Map with Olympics.pdf | Download |
Showing 1-6 of 6
Power Projects
Every half term's learning in Creative Curriculum is based around a theme in Years 1 to 6. As part of their homework, pupils are asked to choose and complete a minimum of two activities from a list of possible activities which link closely to this theme. The activities are linked to different areas of the curriculum including Maths, Design and Technology and History. Children may choose areas of the curriculum or theme which particularly interest them and/or utilise their talents and abilities. The children are encouraged to work with a member of their family to complete these tasks.
For example, pupils in Year 1 studying a topic on 'Toys' can choose from the following list of activities:
Can you make a glove or a sock puppet?
Draw or paint a picture of your favourite toy and write some sentences to describe it.
Write a list of things you will need for a picnic with your favourite toy.
Research the toys that your parents and grandparents played with when they were little.
Write a party invitation to your friends and their toys. What do they need to bring?
What do they need to wear? What will they do at the party?
INSPIRE Sessions
During the year, each year group runs an 'INSPIRE' session where parents are
invited into school to work alongside their child.
INSPIRE is a valuable opportunity for parents to learn more about what their
child is learning in school and how to support and extend their learning at home.
During this academic year parents will be invited into school to complete a Power Project style activity with their child.